Description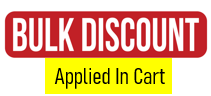 Stand Alone Storm-Top Cover by ALCO Meets EPA regulations for storm water exposure. Features a lockable lid to protect the container from theft and unauthorized dumping.
Protection From The Elements
Winter Rated
ALCO covers provide low temperature protection for the coldest climates.
UV Rated
ALCO covers provide UV  protection for the sunniest hottest climates.
Wind Rated
ALCO covers provide extreme wind protection for the widest climates.
Rain Rated
ALCO covers provide rain protection for the wettest climates.
Storm Top covers meet all EPA regulations for container stormwater exposure while offering security against theft, unauthorized dumping, and overcharges at the scales for excess snow and rain weight. They are lightweight, easy to use, and extremely durable.
Black top cover
Meets EPA regulations for stormwater exposure
Lockable to protect the container from theft and unauthorized dumping
Helps avoid overcharges at the scales for excess snow and rain weight in the container
Lightweight and easy to use
Torsion spring assist allows virtually effortless opening and closing
Durable- UV-protected polyethylene, impact-resistant outer shell is made to withstand the most extreme weather conditions
Mounts to your existing concrete, or you can order the counterweight pad so that it can be installed almost anywhere

(concrete slab not included, customer to fill with their concrete)

Roller system lifts up with the cover allowing full access to the entire container
Covers ship as a kit to keep freight costs at a minimum to anywhere in North America
Can be assembled in lengths from 12′ to 23′ long in 3″ increments
Stand alone system works for containers 47″ to 99″ tall and 84″ to 100″ wide
Adjustable operator handle accommodates any container height
Custom colors available with order of 10 or more
Shipping dimensions and weight: 1pc order-90″W x 102″L x 22″H 985LB, 2pc order- 90″W x 102″L x 30″H 1730LB
Proudly made in the USA