Description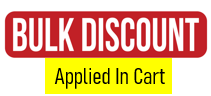 Fits These Common Dumpsters
ALCO Dumpster Covers Sizes
The heavy duty dumpster hard top cover fir 20, 30, and 40 yard dumpsters.
Keep the Inside Dry
ALCO dumpster covers are designed to keep out flying dust, rain water, snow and debris from job sites and commercial parking lots. Keeping these elements out of the dumpster ensures that the inside stays dry and that meets EPA standards. Some other benefits include:
Less expensive than the solid cover dumpster covers
Quickly deployed with only one person
Available in several colors to match your dumpster color
Meets EPA standards
Quickly pushed out of the way when not needed
Material is slick and wont stain
Protection From The Elements
Winter Rated
ALCO covers provide low temperature protection for the coldest climates.
UV Rated
ALCO covers provide UV  protection for the sunniest hottest climates.
Wind Rated
ALCO covers provide extreme wind protection for the widest climates.
Rain Rated
ALCO covers provide rain protection for the wettest climates.
Overview
This style of ALCO Dumpster cover was created to provide a solution to end users of 20, 30 and 40 yard waste dumpsters looking for a way to reduce costs associated with the disposal of waste. This system offers an economical solution by providing a durable, easy to install, and easy to secure 4-piece rugged polyethylene panel system that will:
Keep rain and snow from soaking solid waste, which can make the waste heavier and increase disposal costs.
Keep contaminated liquids from seeping from dumpster and into ground water.
Decrease liability by keeping unauthorized people out of your dumpsters.
Decrease dumpster hauls by keeping other people's trash out of your dumpsters.
Reduce fines and be environmentally friendly by keeping hazardous materials out of your dumpsters and ultimately, the landfill.
Keep people from stealing your valuable recyclables and any sensitive documents.
How it works
Our rugged polyethylene panels are made from over 90% recycled materials and are 100% recyclable.
The panel is lightweight, yet rigid enough to still do the job in extreme heat and durable enough to hold its shape over time.
Adjustable enough to account for length and width variances in 20, 30 and 40 yard dumpsters
Every kit comes with industrial strength ratcheting nylon straps
Can handle heavy snowfall, high winds, extreme heat, hail and rain