Description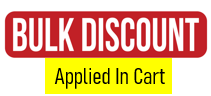 Roll Off Dumpster Covers by ALCO are solid vinyl tarp cover for dumpsters or any open face containers to use when it's important to keep the contents dry. Meets EPA requirements to keep rain water out of your dumpster.
Protection From The Elements
Winter Rated
ALCO covers provide low temperature protection for the coldest climates.
UV Rated
ALCO covers provide UV  protection for the sunniest hottest climates.
Wind Rated
ALCO covers provide extreme wind protection for the widest climates.
Rain Rated
ALCO covers provide rain protection for the wettest climates.
Serving The Industry Leaders
Dimensions
Fits 5, 10, 15, 20, 30, and 40 yard dumpsters
Tarp extended length is 23' 6"
Tarp width is 8' 4"w
Shipping dimensions and weight: 1pc order- 40″W x 105″L x 32″H 265LB, 2pc order- 40″W x 105″L x 32″H 450LB
Benefits
Made of UV protected high density polyethylene (Much more durable than industrial use tarps)
Custom sizes are also available to fit any container
Rolls with ease using only one hand
No need to fumble around with covers that you need to throw over the bin
Requires less time to open than mechanical dumpster bins
No anchor straps are needed which can snap back or break
Quick installation with

No Welding! No Bolting!