Description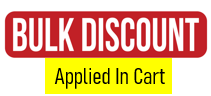 Made To Fit Common Sea Containers
Overview
ALCO's shipping container covers will protect your valuable cargo if placed in open-top containers. These covers use heavy-duty vinyl with industrial strength. As a result, they are tear-resistant, mildew-resistant, and strong against rain, snow, wind, flying debris, or pests. Their slick surface allows for easy cleaning. The covers we offer are made for 20-foot and 40-foot open-top container.
Tie-Down Grommets
These covers have grommets at the corner and along the sides to fasten to the lashing bars or rings of the container via your TIR cable. (please note ALCO does not supply the TIR cables). TIR stands for "Transports Internationaux Routiers". This is a customs convention for the international transportation of goods. TIR cable is used in open-top containers and the truck tarpaulin industry.
Grommet Size
ALCO uses #10 grommets to allow for cable ties and for a more secure attachment to the seacan. The grommets are spaced every 8" for a tight fit.
Ribbed Roof Bows
Your container may already be equipped with roof bows that support the tarp cover. Please note that we do not supply these ribs.
Why Cover Shipping Containers?
Safeguard The Contents And Adhere To Transportation Rules
Covering a shipping container helps shield its contents from exposure to rain, snow, and other weather conditions. This is especially important if the contents are susceptible to moisture or water damage.
By shielding the contents of the container from prying eyes, a tarp can add an extra degree of security. This may be particularly crucial if the container must go through high-crime or high-theft risk areas.
Covering a cargo container can shield the actual container from harm. The paint may eventually erode and fade due to exposure to UV rays from the sun. You can shield the container from this harm and increase its lifespan by covering it with a tarp.
Many shipping companies require that containers be covered with a tarp during shipment in order to prevent debris from escaping and causing damage or accidents on the road
Protection From The Elements
Winter-Rated
ALCO covers provide low temperature protection for the coldest climates.
UV-Rated
ALCO covers provide UV  protection for the sunniest and  hottest climates.
Wind-Rated
ALCO covers provide extreme wind protection for the widest climates.
Rain-Rated
ALCO covers provide rain protection for the wettest climates.
Shipping Container Covers
Material: 18oz Vinyl - Heavy Duty
Warranty: 5 Years
UV Rated: Yes
Waterproof: Yes
Custom Logo: No
Ocean Rated: Yes
Winter Use: Yes
Tie Down Cables: No
Edge Grommets: #10 Grommets Every 8" On Edges
Shipping Container Sizes