Description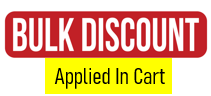 Fits These Common Dumpsters
ALCO Ribbed Dumpster Covers Sizes
12' x 16' Tarp Ideal For 5 and 10 yard dumpsters
12' x 20' Tarp Ideal For 15 yard dumpsters
12' x 26' Tarp Ideal For 20, 30, and 40 yard dumpsters
Keep the Inside Dry
ALCO dumpster covers are designed to keep out flying dust, rain water, snow and debris from job sites and commercial parking lots. Keeping these elements out of the dumpster ensures that the inside stays dry and that meets EPA standards. Some other benefits include:
Less expensive than the solid cover dumpster covers
Quickly deployed with only one person
Available in several colors to match your dumpster color
Meets EPA standards
Quickly pushed out of the way when not needed
Material is slick and wont stain
Protection From The Elements
Winter Rated
ALCO covers provide low temperature protection for the coldest climates.
UV Rated
ALCO covers provide UV  protection for the sunniest hottest climates.
Wind Rated
ALCO covers provide extreme wind protection for the widest climates.
Rain Rated
ALCO covers provide rain protection for the wettest climates.
18oz Style
Material is 18 oz./sq yard
Dumpster Tarps have double layer welded hems
Comes with rope reinforcement
Brass grommets spaced every 24 inches
Prevents storm water runoff
Colors include black, blue, and dark green
Field Adjustable Ribs
This Rib and Bracket System is installed in minutes and is easily removed when the dumpster is ready for pick up.
Designed to be completely portable from one container to another.
Perfect for rental dumpsters that need to be protected from rain and snow.
The dumpster cover also meets the requirements of the EPA which requires rain water to not collect and drain from dumpsters.